Meet Dr. David Zemba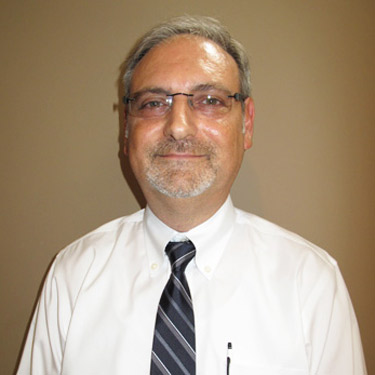 Dr. David joins the Louisville Spine and Wellness team with more than 25 years of experience helping patients express their true health, naturally.
Dr. David always knew he wanted to work in healthcare in some capacity, and with his father being a chiropractor, the profession was a natural fit for him. He credits his dad to being the biggest influence in his life. Dr. David attended the renowned Life Chiropractic college where he obtained his Doctor of Chiropractic. After graduating, Dr. David went into practice with his father for four years and then went off on his own. Later, he reconnected with Dr. Brett and the two joined forces—the rest, as they say, is history!
Ever since, he's been crafting custom care plans for patients of all walks of life.
Dr. David is outstanding, he is very knowledgeable, kind, understanding and honest. I will admit I was skeptical but treatment has helped my chronic condition. I am recommending Dr. David to friends and family. Thank you, Dr. David Zemba!

This office also has the greatest staff. Very proficient, knows clients by name, makes appointments according to your schedule, is upfront about cost, which I appreciate, no surprises. Thank you for being so kind and helpful." Carolyn W.
Focused Care for All Patients
Dr. David focuses and has special training in the Atlas Orthogonal method, which is a specialized, gentle technique that works to establish balance in the top bone of your neck. When your atlas is properly aligned, your nervous system is able to function as it was designed to, without interference or dis-ease.
Get to know more about Dr. David when you book your next visit with our practice. We look forward to welcoming you to our family. Contact us today to learn how chiropractic can fit into your health care goals.
Thank you Dr. David. My case is a challenge and I appreciate your skill, knowledge, and energy. The staff is warm and inviting! I look forward to my next visit!

My friend has been trying to get me to see Dr. David Zemba for years, but I always put it off. When my pain became unbearable, I finally made an appointment. Now I'm wondering why I waited so long!! It has been truly life changing!!

Dr David is very gentle and caring. It's obvious that he really wants to help you feel better.

Dr. David Zemba Louisville | (502) 893-8887